All tops are made specifically to your projects needs. We will glue, sand and size any counter top or bar top to your design specifications. You can also choose stain, finish and species of reclaimed wood. We customize every order always creating a unique, one-of-a-kind product. Contact us with your needs!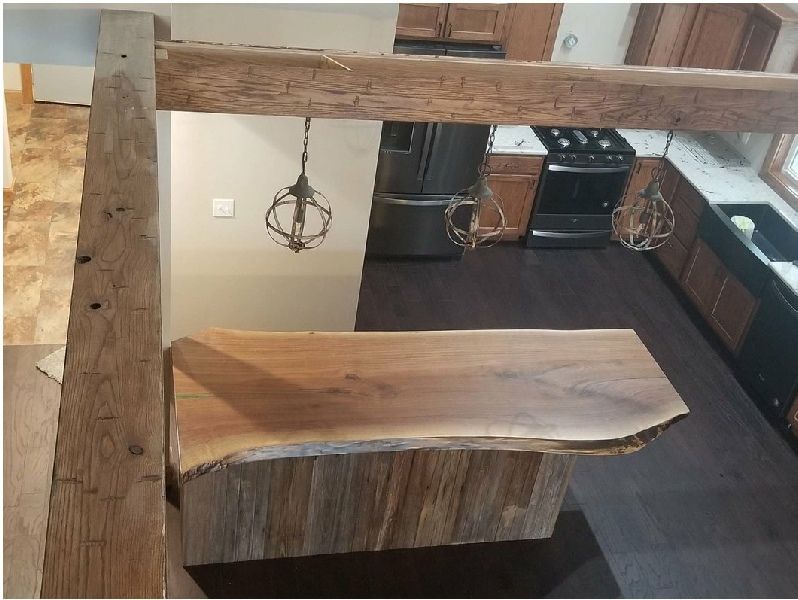 Countertops
Wood is quickly becoming a favored source for countertops among today's consumers. Need a fresh feel in your kitchen without renovating the whole room? Updating your countertops with beautiful reclaimed wood will bring you a completely new atmosphere!
Vanities
Want to add the "master suite" feel to your bathroom? Allow your mind to envision the unparalleled beauty of natural wood lighting up the room. Your aspirations are more attainable than you may think. We are passionate about our work and will work along side you, making the ideal vanity for your design.